Mete Erker Trio clip!
03.10.2016
Estafest recording new CD in Budapest
21.09.2016
NEAR EAST UP NORTH TRAILER
08.10.2015
[embedyt] http://www.youtube.com/watch?v=or-1fdNFsf0[/embedyt]
NEAR EAST UP NORTH
08.10.2015
Mete Erker & Martin Fondse present
        NEAR EAST UP NORTH
           Turkish Blues, a Modern Classic
          featuring
Asko|Schönberg & Derya Türkan
Eric van der Westen, Jeroen van Vliet, Jarrod Cagwin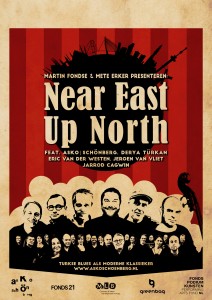 IN CONCERT
29 oktober Amsterdam, @Muziekgebouw aan 't IJ
30 oktober Nijmegen, @Concertgebouw de Vereeniging
1 november Terrneuzen @ Porgy&Bess  (no asko|achoenberg)
4 november Enschede, @De Grote Kerk
5 november Utrecht, @TivoliVredenburg
7 november Den Bosch, @November Music
8 november Rotterdam, @De Doelen
www.askoschoenberg.nl/concertagenda/2015-2016/near-east-up-north/
ESTAFEST live in Budapest & Vienna
28.03.2015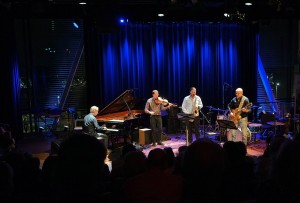 4th of  april 2015 Opus Jazzclub (Mátyás utca 8. Budapest, Hungary) Website is: http://opusjazzclub.hu/
5th of april 2015 Porgy & Bess, Riemergasse 11, Vienna, Austria. Website is: http://www.porgy.at/
ARTVARK 10 YEARS!
02.10.2014
2 nov Vredenburg, Utrecht:  Artvark meets Kasper van Kooten  
6 nov  Muziekcentrum Enschede:  Artvark honours Adolph Sax 200 
7 nov Doelen, Rotterdam: Artvark meets Choreographer Sanne vd Put
20 nov MuziekGebouw a/h IJ, Amsterdam: Artvark meets Aurelia Sax4
22 nov Bijloke, Gent:  Artvark meets ensemble Asko Schoenberg 
28 nov  Toonzaal, Den Bosch: Artvark meets flamenco guitarist Eric Vaarzon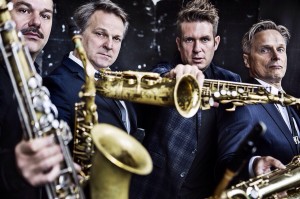 ---